See what people who support our mission have to say.
When I met Matt and Amie several years ago I had no idea in the world that they would open up to me. I have a Mobility Service Dog and have struggled with several issues. With their help, I have overcome these challenges and became a better handler and my SD has grown immensely. They connected me with resources and knowledge I could not find on my own. The Chapman's have become my life line in the service dog industry.


As usual, Amie shines super bright in her role. An amazing video that's informative, highly educational, and "fun" to watch. Katie and Gabby were the perfect subjects (stars). Matt has outdone himself as a filmmaker and set the bar very high for his next project, but I know he'll continue to move that bar up with each new "film". Great job Matt, Amie, Katie, and Gabby. Can't end my comment without kudos to all the other dogs, and especially to that special boy Patrick.
Without your kindness and donation, I will not be able to complete such hard training and obtain such a companion. What is certain is that she will receive the best care and provide me with years of support.


Just applied for my own guide after discovering Growing Up Guide Pup.
I have been following Amie and Matt from when they first started! I absolutely love what they are doing. As a fellow puppy raiser, I love sharing their videos as it shows many people the ups (and downs) of puppy raising.



When I first was introduced to Matt and he told me what you (Amie) and he does, I asked my wife "How do they do it? Raise puppies and then let them leave? I couldn't do it."... You two top the charts as the strongest people I know. But you are more than that; You give others back the "sense" they lost. You complete their 5th sense. You've given others' comfort of life. Who can say they do that???
@Guidedogmaniac You're totally awesome! The one thing I really like about you is how much you and your family care about how you raise guide dog puppies like Ricki. And how they'll succeed in providing tons of freedom and independence for their new owner when they're traveling in the community.
My eleven year old daughter has been showing me Ricki videos for the last few weeks. We've been enjoying them all. We are anxiously waiting for when we should be getting our fist puppy. Thanks Growing Up Guide Pup!
Amy and Matt have been so inspirational and it was through them that I learned about raising for Brigadoon Service Dogs! I never would have found Brigadoon otherwise, and Growing Up Guide Pups wonderful information and stories pushed me to become a puppy raiser.
GUGP service dog. Not just a dog. He/she becomes a partner, a friend, a companion who helps with daily work – making life more comfortable. When you sponsor a dog, you are sponsoring a whole new world for both partners.Patrick to the pack and all that is required! Amie does a terrific job Hosting, and Matt's film making is spot on! Looking forward to another episode. A fan!.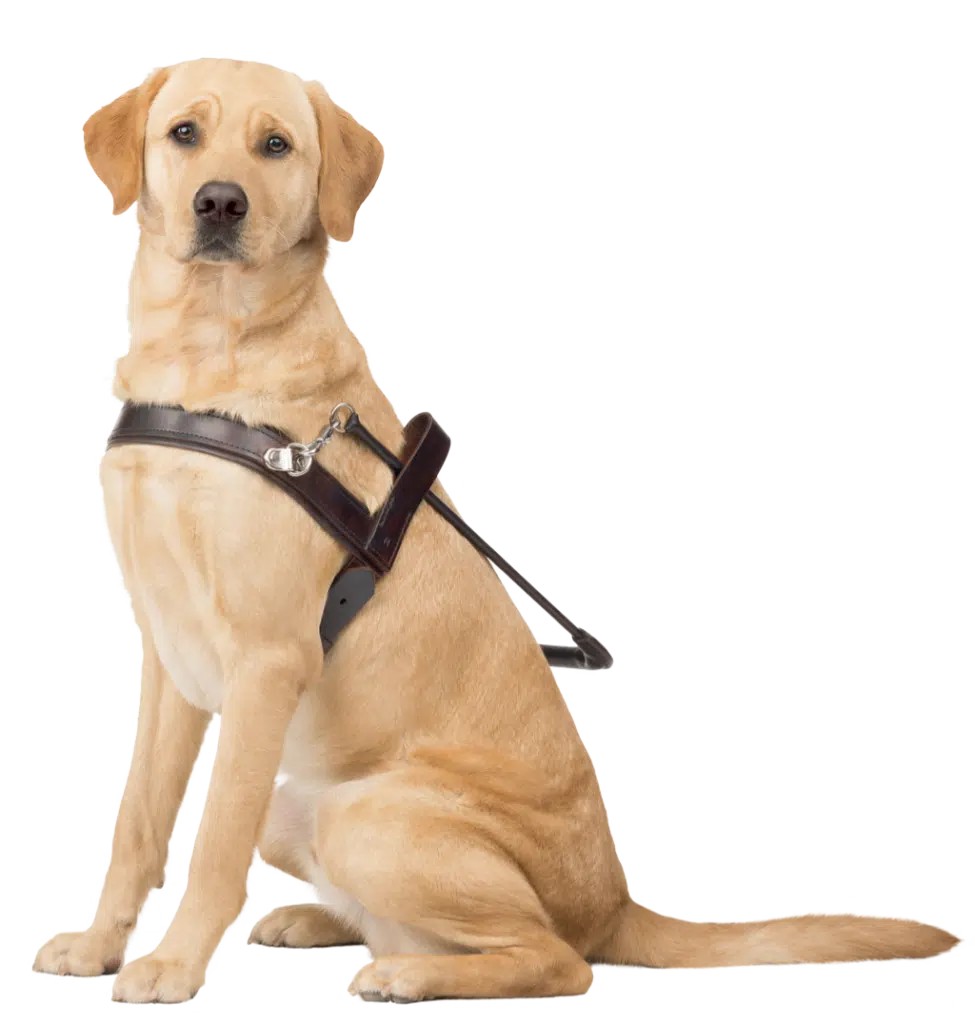 Choose a way to support service dog education that works for you!